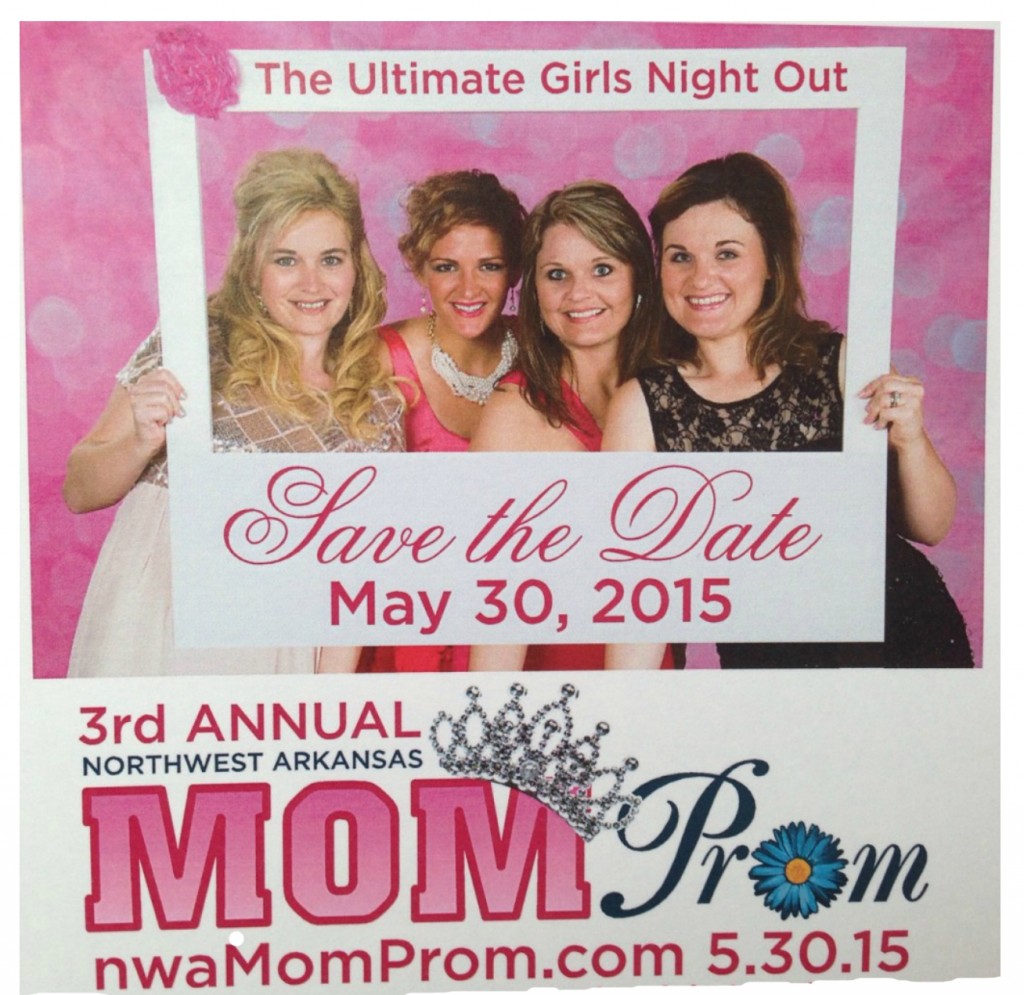 Save the date! The 2015 NWA Mom Prom is scheduled for May 30, 2015 in Springdale. Mark your calendars, ladies! Can't wait to party with you at the 3rd Annual Mom Prom — the Ultimate Girls Night Out.
Tickets are on sale now! Click HERE to get yours. 
Last year's Mom Prom tickets SOLD OUT so don't wait too long to get your tickets. Ticket price is $45.
(Remember ticket proceeds and the raffle help support a local non-profit — Saving Grace, which helps young women who are aging out of the foster system. This fun girls' night out is truly a "Prom with a purpose.")
Recap of 2014 Mom Prom
We had a BLAST at the 2014 NWA Mom Prom! Hope you did, too. Here's a beautiful slideshow of highlights from the Prom, courtesy of our friend and Mom Prom photographer, Lisa Mac of Lisa Mac Photography. Enjoy!
We have way too many favorite photos from Prom night to post here on the homepage, but here are a few that help capture what's so special about Mom Prom.