MOM PROM NEWS: Click HERE for an announcement on Mom Prom 2016.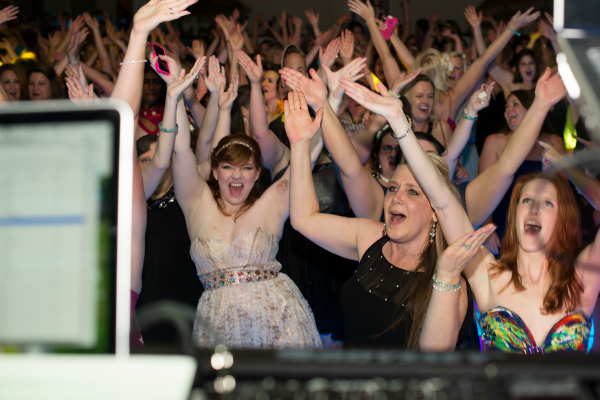 The 2015 Mom Prom was a BLAST! Thanks so much to all who came to this one-of-a-kind charity event and partied with us on May 30, 2015. And a huge thanks to the local, mom-friendly sponsors who made it all possible. 
If you're looking for the link to the Mom Prom photos (available for free download courtesy of our photography sponsor, MJW Photography) CLICK HERE to visit the MJW Photography website and the click on the link that says "Mom Prom." You'll see more than 400 Mom Prom pictures and you'll be able to download your favorites directly to your computer or phone. Just look for the little download icon located at the bottom right corner of each photo.
A portion of prom proceeds helps support a local non-profit — Saving Grace, which helps young women who are aging out of the foster system. This fun girls' night out was truly a "Prom with a purpose."
Here are a few more of our favorite memories from the 2015 NWA Mom Prom. Enjoy!
Those smiles just say it all.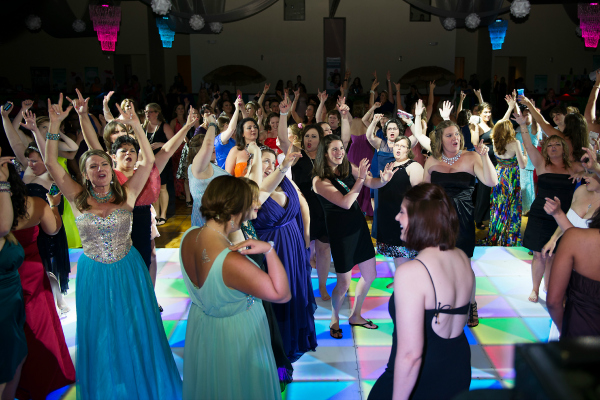 At Mom Prom, we put our hands in the air like we just don't care.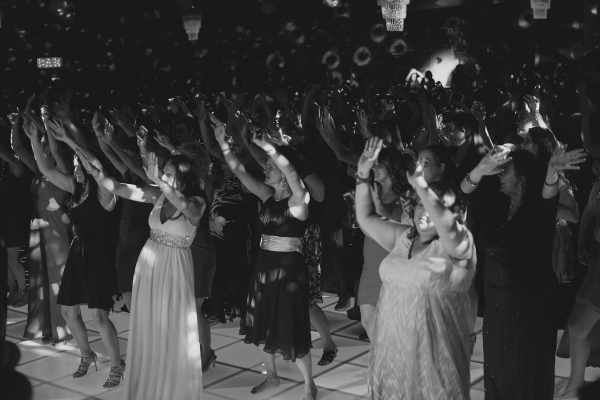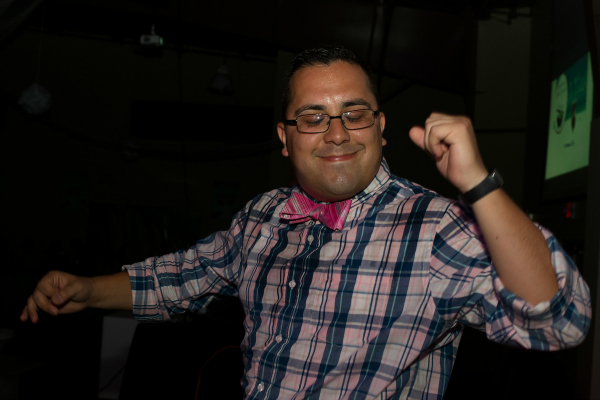 This is the ONLY man officially invited to Mom Prom — our amazingly fun DJ Frankie who knows how to dance. Am I right?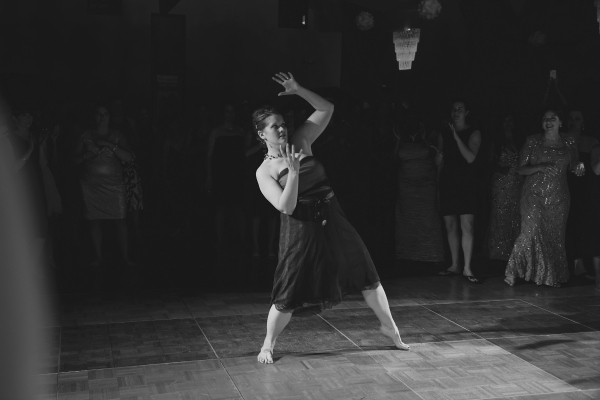 It has become a Mom Prom tradition — the reenactment of the Thriller dance video. She nails it every single year. Love her.
The Northwest Arkansas Mall provided these cute take-home hurricane cups that change color when you add a beverage. We love the message on the cups: "Moms Matter." Amen!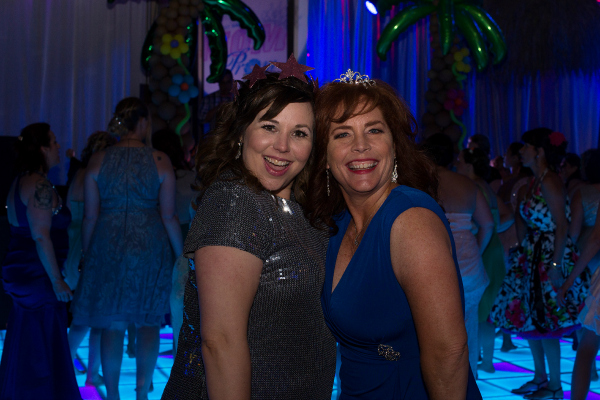 Sparkly tiaras are the best Mom Prom accessory. These two ladies wear it well!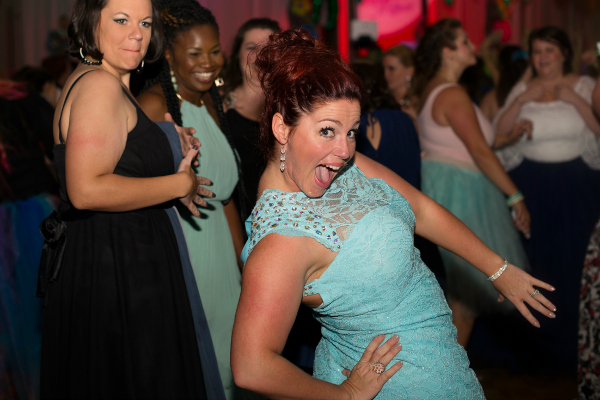 As you can see, the ladies of Mom Prom are not short on personality. That's why it's such a fun party.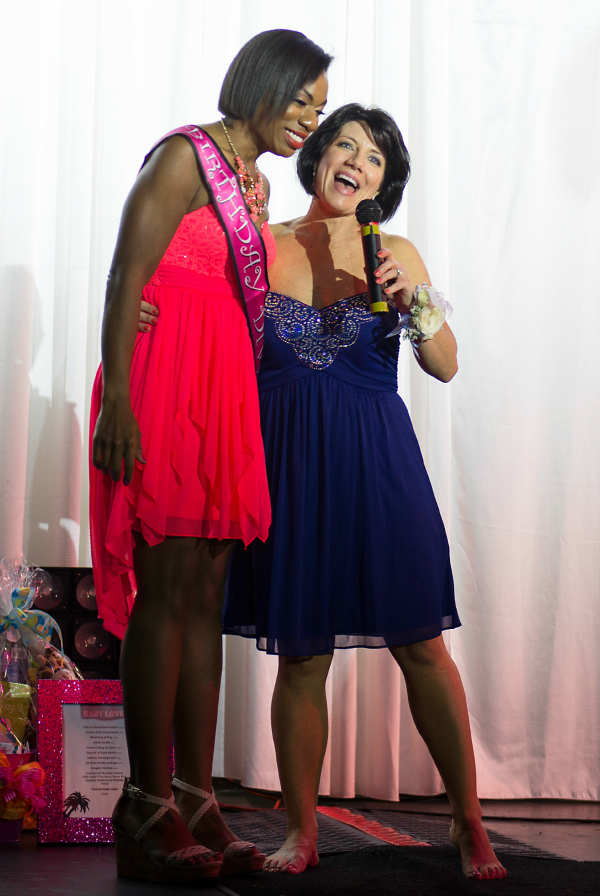 This pretty lady's birthday happened to be the same day as Mom Prom, so Shannon led the crowd in singing "Happy Birthday" to her.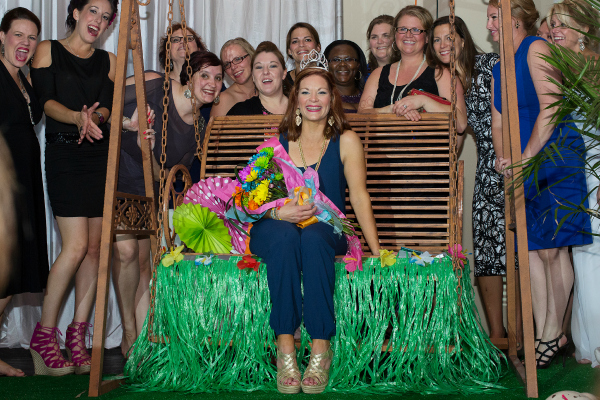 And then we crowned the 2015 Mom Prom Queen — Hannah Carter — pictured here with her queen's court of friends. She won a $500 Visa shopping card, courtesy of Tropical Smoothie Cafe.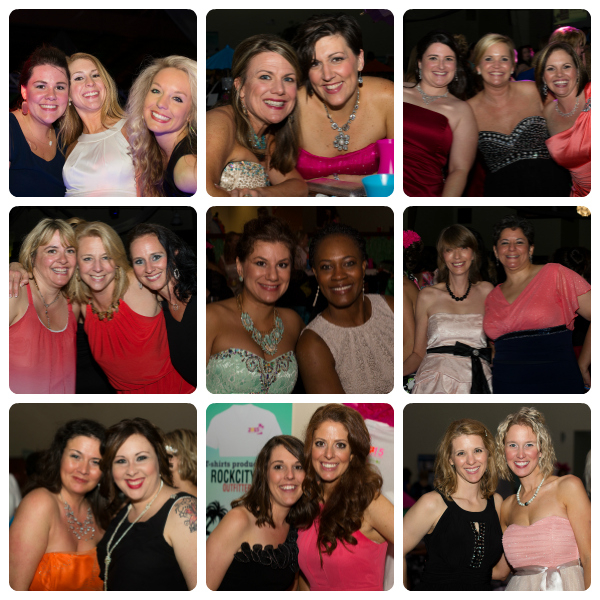 This collage is what it's all about for us — the celebration of friendships with our fellow women and moms. What a blessing. Hope you and your friends had an amazing time at Mom Prom.