The 2017 Mom Prom was a BLAST! We danced so much we could barely feel our feet the next day. Hope you loved it, too.
Thank you to our Presenting Sponsor, Generations Bank, and all the other Mom Prom sponsors you see listed on the right. We simply could not provide Mom Prom without these local, mom-friendly companies and their support.

UPDATE: The Mom Prom pictures, provided for FREE download by Lisa Mac Photography, are available now! They are BEAUTIFUL and so much fun. When we looked through them, we felt like it was Prom night all over again. Click HERE to see the photos and download as many as you like!
If you share your Prom pictures on social media, remember to tag us (at NWA Mom Prom and/or nwaMotherlode) and use the hashtag — #nwaMomProm.
Congrats to the newly crowned NWA Mom Prom Queen, Kori McDaniel, who picked up a $250 Visa shopping card, the tiara, the sash, the flowers and all the glory a Mom Prom Queen deserves. The Mom Prom Queen Crowning was sponsored by Sam's Club. Here's a picture of the new queen!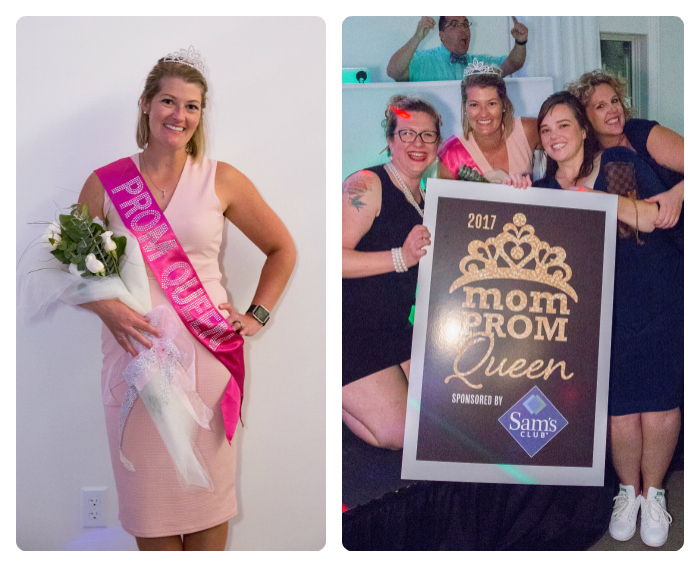 This year's Mom Prom raised thousands of dollars for the JDRF Family Camp. For more info about the charity where this year's prom proceeds will go, click here.
The NWA Mom Prom is hosted by the co-founders of nwaMotherlode.com, the region's largest mom-focused website. Click here to visit!
Shannon and Gwen
NWA Mom Prom
Save
Save
Save
Save
Save