The Northwest Arkansas Mom Prom is sponsored by local mom-friendly businesses. We couldn't do it without them!
By sponsoring a part of the Mom Prom, companies get promoted to a huge group of women and mothers who control and/or influence the vast majority of buying decisions. We promote Mom Prom sponsors before, during and after the Mom Prom event. For more info on becoming a sponsor, contact co-founders Shannon and Gwen at mamas@nwamotherlode.com.

Please note that this year we will have only ONE sponsor per industry, in order to give sponsors more exclusivity and exposure. If your company has interest in Mom Prom, contact us asap at 479-409-8242. The early bird sponsors get the exclusivity!
2017 Mom Prom Sponsors
We are THRILLED to announce that Generations Bank is the Presenting Sponsor of the 2017 Mom Prom!

Generations Bank has been a supporter and sponsor of the Mom Prom since its inception in 2013, and the lovely ladies who work at Generations Bank have been loyal Mom Prom attendees. (Those girls can dance!) Generations Bank has been in business for more than 100 years! It began in 1907 in the small Arkansas town of Harrell. Through the years, it has expanded into a full-service financial institution serving South and Northwest Arkansas.
As the founders of nwaMotherlode.com and the Northwest Arkansas Mom Prom, we have seen this bank up close and personal because they helped make our business dream a reality. In 2008, we spoke with bank executives about our vision for a Northwest Arkansas mom-focused website. We walked out of that meeting with a business loan and new friends. We can't say enough about how dedicated this bank is to its customers and to the communities it serves.
Generations Bank has locations in Rogers, Fayetteville and Siloam Springs. Click HERE to visit the bank website and find out more about why we love this Arkansas bank.
Prom Queen Sponsor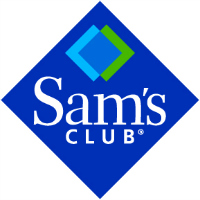 Sam's Club is one of our favorite places to shop because it feels like a treasure hunt every time. We never quite know what we might find that wasn't there during our last visit — anything from a kayak to a new set of pretty dishes to use on the patio. The element of surprise makes it fun, and the savings we get as Sam's Club members helps make those surprise finds more affordable. Even our kids are more than happy to go shopping with us because of those yummy "Taste and Tips" demos at Sam's Club. We love the delicious food samples ourselves! Sam's Club® is a division of Wal-Mart Stores, Inc. and is a leading membership warehouse club offering superior products, savings and services to millions of members in 661 clubs in the U.S. and Puerto Rico. Click HERE to visit the Sam's Club website and get more info.
Glass Slipper Sponsors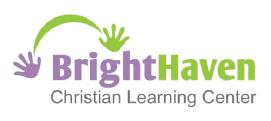 BrightHaven Christian Learning Center provides quality education in a safe, nurturing environment that promotes discovery, growth and enlightenment for infants, toddlers and pre-schoolers. Reviews from local parents are stellar! Founded by a local couple who were looking for high-quality childcare for their own son, BrightHaven keeps a laser focus on the social, physical, intellectual, emotional and spiritual welfare of the children they care for each day. Click HERE to visit the website and get more info.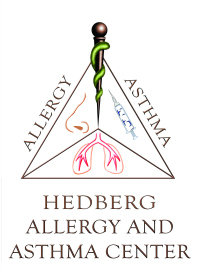 Hedberg Allergy & Asthma Center is the first and only place we recommend to friends who have allergy problems or kids with allergy problems. The staff here is incredible, and they've taken care of members of our own family. The clinic is devoted to the diagnosis and treatment of asthma, allergic rhinitis and other diseases of the upper and lower respiratory tract, drug and insect hypersensitivity, latex allergy, hives, allergic skin disease, recurrent infections, and congenital immunologic deficiencies.  The clinic has locations in Fayetteville and Rogers. All the physicians in this practice are board-certified allergists/immunologists, and they've developed a strong reputation with local parents for not only their expertise but also their compassionate treatment of children as well as adult patients. Click HERE to visit the website and get more info.
Photography Sponsor

Lisa Mac of Lisa Mac Photography was the first person we called after we decided to throw the very first Mom Prom in Northwest Arkansas in 2013. We felt strongly that great photos would be a huge part of what makes Mom Prom so successful and memorable, and we knew Lisa could make it happen. We are beyond thrilled to have her back this year as the Prom Photography Sponsor. You'll be able to download your professional prom photos for FREE on Lisa's website a few weeks after the Prom. Click HERE to see Lisa's amazing portfolio of work, including maternity, newborns, family, graduation and more.
Dessert Buffet Sponsor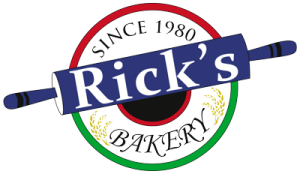 The one-and-only Rick's Bakery is providing all the sweet treats on this year's dessert buffet! We are SO excited because, as most women in Northwest Arkansas already know, the desserts at Rick's Bakery are the BEST. There's a reason why so many of us are more than willing to make a 25-minute drive just to pick up a birthday cake or take home some of those amazing cupcakes, cookies, petit fours or muffins. And the pastry chefs at Rick's are true artists. Their cakes are almost too pretty to eat — almost. (But that one-of-a-kind frosting and moist cake always convinces us to have a slice or three.) Rick's Bakery has earned its stellar reputation in NWA and has been a favorite among pastry lovers since 1980. Click HERE to visit the website and see more of what Rick's Bakery has to offer.
Selfie Station Sponsor

Mercy is the sponsor of a fun new feature we're bringing to this year's Mom Prom. We all know it's not a party until we have a few good selfies to post. So Mercy is sponsoring our first ever "Selfie Station," complete with a glam backdrop, photo props and plenty of room to gather your girlfriends for a few group pictures, too. Mercy has been a sponsor of the NWA Mom Prom since its inception in 2013. Mercy is also the professional home of Dr. Adam Maass, the endocrinologist who helps supervise the JDRF Family Camp event. (Proceeds for this year's Mom Prom will help offset hard costs for Family Camp, which is offered as a free event to families dealing with Type 1 diabetes in Northwest Arkansas.) Mercy is doing a $247 million expansion in Northwest Arkansas to build an additional hospital tower with more than 200 beds, additional medical clinics, a renovation of the NICU unit for babies and much more. Click HERE to visit the Mercy website.
Celebrity Prom Date Sponsor

The Mustache Goods & Wears is back this year to sponsor our popular Celebrity Prom Dates! These celebrities might be cardboard, but they are life-size and they love posing for prom pictures with the women of Mom Prom. If you haven't shopped at The Mustache yet, you should fix this problem immediately. It's a quirky little store (located on the Fayetteville Square and in Downtown Bentonville) and it sells things you won't find anywhere else in NWA. It's a great spot to find a fun gift for your favorite people or yourself because the product line-up (including gift items, clothing, shoes and novelty items) is always thoughtful, unique and FUN. Click HERE to see what items are hot on their website right now.
Mom Prom T-Shirt Sponsor

Our buddies at Rock City Outfitters sponsored Mom Prom t-shirts again this year, and that's great news because they make the best shirts! (Rock City Outfitters is the genius behind the famous "Call Me" shirt that Razorback fans are obsessed with. Click here to see it.) We practically live in some of our past Mom Prom t-shirts because they are so butter-soft and comfy. This year's shirt is a heather grey v-neck style with a simple logo on the front left chest and the Mom Prom sponsor info on the back. We think you're going to love it. You can purchase one (with ALL proceeds going to the charity) when you get to the Mom Prom. You'll find the shirts at the raffle ticket table. Click HERE to see all of Rock City Outfitters line of clothing.
Takeaway Gift Sponsor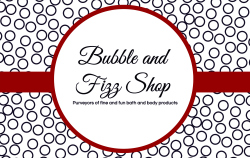 Bubble and Fizz Shop is the generous sponsor of this year's takeaway gift. Instead of yet another swag bag full of coupons you might never use, this year we want you to leave with a small gift we think you'll love. We use Bubble and Fizz bath products ourselves (and we buy them for our kids) and we are BIG fans of this woman-owned company. Founded by a fellow mom here in NWA, Bubble and Fizz Shop designs and produces all its bath products, which are safe to use on sensitive skin. Founder Heather Francis is creating a special "Mom Prom Bath Bomb" scented with champagne. It's the perfect way to relax after a fun night of dancing. Click HERE to see the full line-up of bath products available at the Bubble and Fizz Shop. (Check out the Rubber Duckie Bath Cupcakes! They're a huge hit with kids.)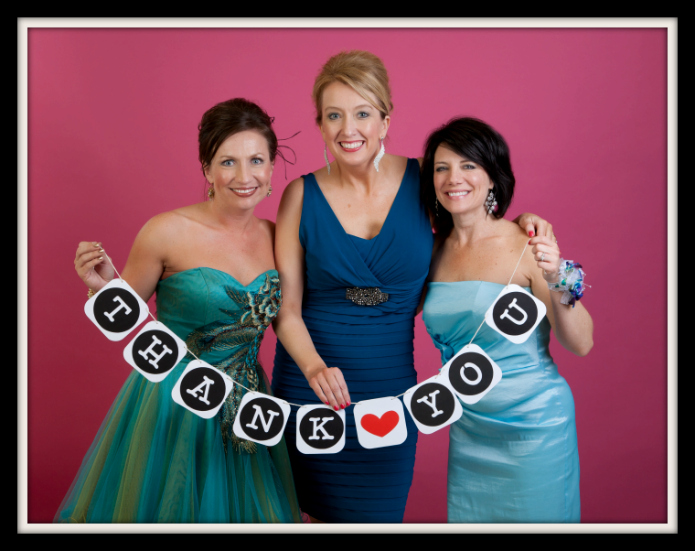 Save
Save
Save
Save
Save
Save
Save
Save